Many apps have been created to aid in the battle against porn addiction; however, only a few help track your progress and actually improve your life as a whole while curbing porn addiction. Brainbuddy offers a breath of fresh air in this sphere as it provides you with this added advantage while aiding the fight against porn addiction. It also features groups and chat rooms which many other apps do not.
Brainbuddy is the most popular accountability app in the growing niche of NoFap/Quitting porn. Is this app really what it's hyped up to be, or is it just another cash-grab?
What Is Brainbuddy?
Brainbuddy is an app designed to help people who have a porn addiction rewire how their brain works for the positive so that they can live longer, healthier, and happier free from the shackles that their addiction to porn has grown on them.
This app studies the individual in question by learning their porn habits, lifestyle, and history to create uniquely tailored activities to help the individual rewire and have better control of the mind and brain to strengthen their willpower and prevent them from suffering a relapse. It's not unlike our test, albeit a lot simpler.
The responses from this activity help the app to understand the individual's habits and what might be triggering these unwanted habits, so they can, in turn, develop methods to keep them accountable while also providing the individual with constant protection from a relapse. The app also serves as a pornography blocker.
Who Can Use Brainbuddy?
This app is for anyone looking to get rid of an addiction to porn. This app is ideal for you if you want to block porn while improving upon yourself and replacing pornography with good habits. If you want to kill porn addiction while cultivating your growth as a person, Brainbuddy is for you.
Brainbuddy Features
To achieve its aim of helping people to build stronger, healthier, and happier minds that foster immense psychological and physical benefits, here are a few unique tools that Brainbuddy makes use of. These tools are unique, and you might not find any like them on some other apps. They are very user friendly and serve their primary purpose without being hard on you:
Diagnosing Quiz
The app uses a quiz to judge and diagnose if the individual's use of porn has a negative impact on their life. With this quiz, they can be aware of where they stand and the amount of work ahead of them.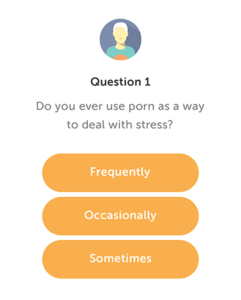 Brain Rewiring
The app boasts of a state-of-the-art rewiring program that has been developed from their years of research into porn addiction. Here, they teach individuals how to conquer their brain and its impulses one step at a time so that they can make an ally of it in the end.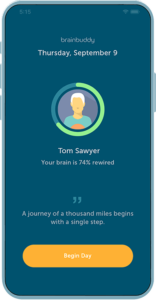 Daily Exercises
There are science-based exercises that individuals can engage with every day in place of their pornographic activities. This will, in turn, enable them to start their day with motivation and not from a place of negativity.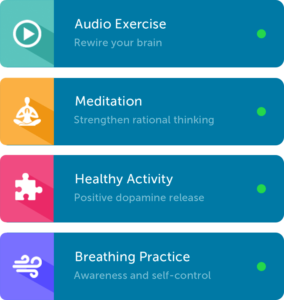 Progress Tracker
Besides giving individuals daily exercises, there is also a feature that enables people to track their progress on the app. This can, in turn, serve as a motivation for them. This real-time tracking can show them their lapses and where they need to improve.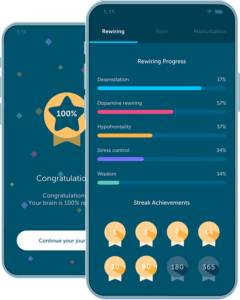 A life tree
Just as a tree grows, the more it is watered; there is a personal life tree on the app that grows whenever the individual makes a positive decision—another source of motivation.
Community
Considering that people need to be around those who have the same visions and goals, this app has provision for one of the most vibrant and self-improving communities. In these communities, they can be motivated by each other's stories and be inspired.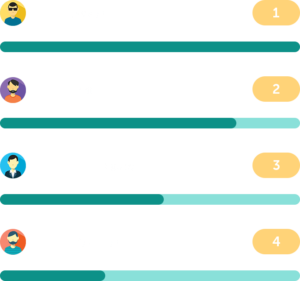 Porn Blocking and Filtering
This app provides tools for people who aim to live their best life cleanly on the internet. They can block and filter unwanted content on the internet. This porn blocking feature is quite good. If it doesn't suit your taste, check out Covenant Eyes for more powerful porn blocking. These tools and features have relieved people with a porn addiction that the help they are getting for their addiction is real, and it works.
Brainbuddy Reviews for iPhone
Brainbuddy requires an iOS 10.0 or later to run on the iPhone, iPad, or iPod touch. It is available in English and has a download size of 87MB. It is rated 4.5 stars out of 5 in the apple app store.
Brainbuddy Android Review
Rated 4.2 stars on Play Store, the app is garnering positive reviews on the platform. With its latest version, 18.9, the app requires Android 5.0 or higher to run seamlessly. The app is updated frequently on the play store by the developers.
Brainbuddy Cost And Pricing.
After the initial trial period of seven days, you would have to subscribe and pay for the service. Brainbuddy costs $12.99, and this is charged every month. No commitment is required, as you can cancel your subscription at any time.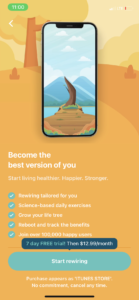 Alternatives To Brainbuddy
Brainbuddy Vs. Fortify
Fortify is a recovery tool for individuals who wish to quit pornography through its comprehensive training and analytics in real-time, with a provision for an interactive support system that is all science-based.
Brainbuddy Vs. Reboot: Quit Porn Addiction
Reboot serves as a companion for people who aim to break their pornographic addiction. It provides them with a structure for their recovery journey.
Brainbuddy Vs. Everaccountable
EverAccountable enables individuals to bring their activities of the dark to the light with people they trust in their circle – accountability partners. This partner would be getting weekly reports based on their friends' internet activities – websites visited, apps used, screen time, screenshots of images viewed.
Brainbuddy Vs. Bulldog Blocker
Bulldog Blocker is a simple internet filter that helps to block and screen pornographic websites on their phone. It is a feature that won't allow individuals to tamper or turn it off whenever the temptation arises.
Brainbuddy Vs. Covenant Eyes
Covenant Eyes helps people harness the power of their relationships to overcome porn. It monitors the device and sends a detailed report of the device activity to their selected friend or ally. It offers accountability while Brainbuddy doesn't.
The Good And The Bad
Nice interface
Abundant coping tools
Awesome and helpful contents
Provision for community support
Full customizability
Engaging exercises
Success and streaks tracker
Availability of religion toggle
Provides success stories to inspire 
Safe and supportive environment 
It might be expensive for some people 
Available only on Mac, iOS, and Android
Who Created Brainbuddy?
Brainbuddy as an app was developed by a group of developers at the AppStudio Australia Pty Ltd and was first published in Australia. It was released worldwide and in its home country on the 11th of November, 2013, under the category of Health and Fitness lifestyle. It is available on both the App Store and Play Store in English with a download size of 86.9MB. Its latest update (10.6.6) was released on the 4th of January, 2022.
What Does Brainbuddy Do?
Brainbuddy helps people with an addiction to porn, which affects their relationships, motivation, and happiness, to rewire their brain to help them get the best version of themselves by rebooting their brain and their lives. It starts by using its unique self-test feature to analyze if their porn use negatively affects their lives, after which it engages them in daily exercises to keep them and their minds clean.
What Is The Best App To Quit Porn?
A quick glance into your app store or google play store searching for apps in this category would bring up thousands of suggestions. Some might come at expensive prices, and some won't; the key is to get value for what one is paying for. Unfortunately, this might not be the case as many are just after your money.   However, if you aim to quit porn with an app that motivates you, tracks your progress, provides awesome community support, and is not so hard to deal with, then Brainbuddy is the app for you. Rated an average of 4.5 stars on the apple store and google play store and countless positive reviews – the only con would be from the price tag, but note that quality doesn't come cheap. 
How Much Does Brainbuddy Cost?
Brainbuddy's subscription rates are competitive with its competitors on the market. After you have enjoyed the seven-day trial period and are due to subscribe at its expiration, you will be charged $12.99 monthly for the full services of Brainbuddy. And as we have highlighted above earlier in this article, you can cancel your subscription at any time.
Does Brainbuddy Have A Trial Period?
Just like every other app, Brainbuddy also has a trial period. For seven days, you can enjoy the app's full features before you have to pay for the services of the app. After the trial period has expired, you will be making a choice to pay for the app, which we are sure you would.